May 18
May 5, 2018 17:03:55 GMT
Post by Shep on May 5, 2018 17:03:55 GMT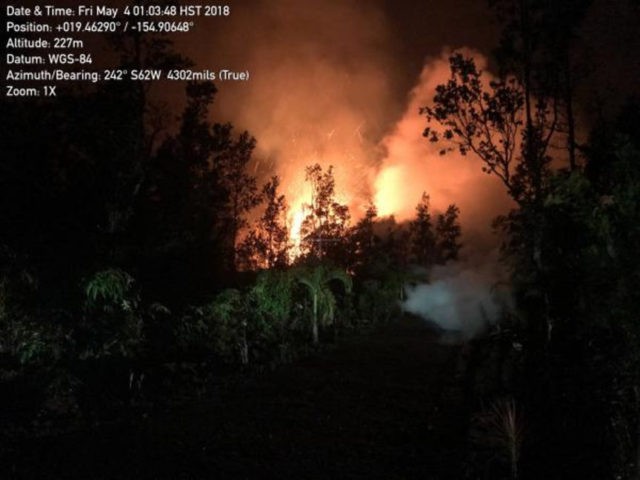 HAWAII BLEW!
Kilauea Eruption, 6.9 earthquake Hawaii
May 5, 2018
- A large 6.9 earthquake shook Leilani Estates, Hawaii on the Big Island, sending people fleeing from buildings. It was felt across the Big Island from Hilo to Kona and as far away as Oahu. Lava threat forces evacuations, school closures.
USGS
The 6.9 earthquake May 4 occurred as a result of reverse faulting on the south flank of Kilauea volcano, in the east rift zone. The quake is directly associated with volcanic activity at Kilauea volcano.
www.foxnews.com/science/2018/05/04/6-9-magnitude-earthquake-hits-hawaii-s-big-island-usgs-says-following-recent-volcanic-eruption.html
mehaf.freeforums.net/thread/94
Major quake hits Hawaii, prompts further volcano eruptions
An earthquake shook Hawaii's Big Island on Friday, prompting fresh eruptions of a volcano that has been spewing lava near residential areas, forcing hundreds of people to flee.
The US Geological Survey said the quake struck at 12:32 pm (2232 GMT) and was centered on the south flank of the Kilauea volcano, which first erupted on Thursday after a series of tremors on the island.
Kilauea volcano 6.9 Earthquake
May 4, 2018 AWESOME PICS!
Kilauea volcano shakes Hawaii
Earthquake 6.9 and streets exploding lava
The ground steams!
Streets crack open, full of hot lava!
youtu.be/n346CQSSAbw
Whole lotta shakin goin on!
youtu.be/yfmNRVVfFJY
6.9 Hawaii Earthquake
gab.ai/topic/b1fa355f-89c9-4e65-90ee-b796aec975a6
Kilauea Eruption (Hawaii)
gab.ai/topic/9b1570af-7849-4f98-bb4e-33062330efec
Hawaii Kilauea quake
May 3, 2018 Hawaii on high alert
. - Kilauea, most active Hawaii volcano, began spewing lava into a residential area, forcing evacuations after hundreds of small earthquakes telegraphed an impending eruption. Leilani Estates in lower Puna threatened, about 25 miles from Kilauea.
The new flow began hours after a 5.0-magnitude earthquake.
tinyurl.com/KilauHI
Louisiana Chemical plant fire
May 4, 2018
- Fire breaks out at chemical plant in Louisiana, forcing evacuations within three miles. Massive plumes of smoke billowed from the FlowChem Technologies plant in Duson.
apnews.com/7535d64b4f36442b9e8ad0df62c5da04
www.cbsnews.com/news/fire-chemical-plant-flowchem-technologies-duson-lafayette-louisiana-today-2018-05-03-live-updates